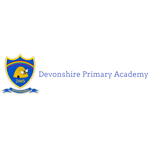 Who are we
At Devonshire Primary Academy every child is important and everyone is treated as an individual. We place great emphasis on our ability to provide a secure, caring and welcoming environment in which everyone has pride in themselves and strives to achieve the highest possible standard of learning, behaviour and attitudes. We endeavour to ensure that all children leave our care with a love of education and with the building blocks they need to become confident, life-long learners.
Cultural Education Challenge Commitment
Our school is taking on the Cultural Education Challenge. This means that our learning journey takes us to places where we can create, compose, perform, visit, experience, participate, know, understand and review great art and culture. Along the way, we meet inspiring artists and cultural experts that help us explore our own and others' inventiveness. Together we inspire each other to be creative, courageous and curious.
Cultural Education Challenge Stickers