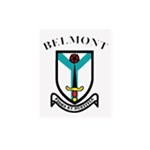 Who are we
Belmont Primary School is a small, rural community school situated on the edge of the West Pennine Moors where we take advantage of the outdoors. Our school is a place of happiness, where a love of learning is nurtured through our whole curriculum. Children are at the core of everything we do, and we strive to promote high aspirations and a culture of belief. Trust, honesty, integrity and empathy are essential to the way we work together with our families and local community.
Cultural Education Challenge Commitment
Our school is taking on the Cultural Education Challenge. This means that our learning journey takes us to places where we can create, compose, perform, visit, experience, participate, know, understand and review great art and culture. Along the way, we meet inspiring artists and cultural experts that help us explore our own and others' inventiveness. Together we inspire each other to be creative, courageous and curious.
Cultural Education Challenge Stickers