What's happening in Preston City
Reach Out
Posted: 13/09/2022 by 2 Boards and a Passion Theatre Company
Dates: 14/11/2022 - 18/11/2022
Reach Out is a 50 minute interactive play for primary schools set at the Reach Out Academy for super heroes.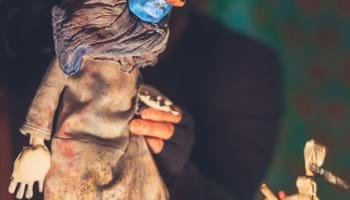 Creating Story
Posted: 09/04/2022 by Goofus Theatre CIC
Dates: 09/04/2022 - 31/03/2023
We all have stories, come and tell yours. A creative workshop using puppetry, objects, mask, music and text. Work with experienced actor, writer and puppeteer Paul Barnhill. Email janegoofus@mail.uk for more details.
Currently there are no briefs in this region