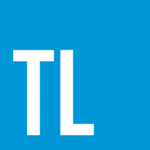 Accessibility
You come to us

Wheelchair Access

Closed Caption
The Certificate: The Practice of Music Making
Posted: 10/06/2021
Sign up for a unique one year distance-learning music programme with Trinity Laban Conservatoire.
The Certificate: The Practice of Music Making, presented in partnership with the Open University, is an ideal opportunity for musicians to gain performance and practice skills and build confidence following a year of practicing music at home.
The programme offers a unique and accessible route for musicians of any ability or genre, from anywhere in the UK, to receive both face-to-face and online tuition from Trinity Laban teaching staff. CPMM is designed as a distance-learning programme so offers opportunity for well-established online learning, with the additional opportunity for students to come to Trinity Laban Conservatoire of Music and Dance in Greenwich in April 2022 for a residential learning week where you will learn and perform with fellow students and Trinity Laban tutors.