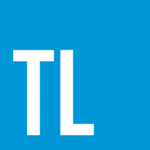 Accessibility
You come to us

Wheelchair Access

Closed Caption
Applications Open - The Teaching Musician
Posted: 15/05/2023
Applications for September 2023 entry now open via UCAS Conservatoires until 1st July 2023. Find out more and apply.
The MA and PG Certificate International: The Teaching Musician is an accredited professional development route for practicing music teachers and music leaders. Its online and flexible structure permits suitability for those working in a wide variety of settings, including classroom teachers, instrumental/vocal teachers and community musicians. The Teaching Musician will develop your understanding of current learning models and core pedagogies in music, while supporting you to refine your practical skills through sharing of practice, relating theory to practice, observations and inspiring work placements.
The programme equips students with the tools to reflect upon their practice; develop a critically aware appreciation of contemporary research in music education; engage in informed discussion within a diverse international community of learners; critically analyse contextual practices; and manage their own future development as a professional. The MA also develops skills in designing and undertaking research.
The programme is designed around a substantial portfolio of asynchronous resources, curated to offer students the flexibility to study at their own pace, and to select material that best suits their professional needs. Students will engage in online conferencing and a variety of other synchronous and self-directed activities, and will be able to use their professional practices as a basis for assessment tasks. The live classes and forum discussions will aid the development of a learning community, and students will be supported in regular 1-1 supervision and tutorials.