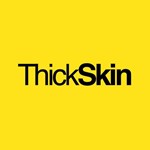 Discover Petrichor: Teachers Event
Posted: 03/03/2021
TEACHERS EVENT
Thursday 11 March, 6pm – 6:20pm
We are hosting an online event for teachers, educators and those interested in how digital theatre is made. The event offers an exclusive look at our behind the scenes documentary about making Petrichor. On Thursday 11 March at 6pm, you can join ThickSkin to take a look at one of the three films included in our Discover Bundle. This includes, interviews with the creative team and footage of the creative process.
If you're looking for new blended / home learning opportunities for your students or youth groups, then this is a great way to sample our Discover Bundle before you buy.
ThickSkin's team will also be live on Instagram after the film.
To book a free ticket for the event click here.
The link to the live stream will also be shared on our social media pages on the day.