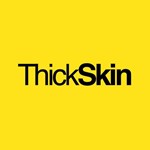 CALLING YOUNG CREATIVES IN WIGAN!
Posted: 15/05/2023
ThickSkin is searching for ten young people aged 16-25 from across the Borough of Wigan to create a brand-new location-based audio play.
Are you a Young Creative based in Wigan? Do you have an interest in arts and technology? Do you want to work with a professional theatre company to create an immersive digital experience? Then sign up to take part in our Walk This Play® creative workshops in Wigan!
Using our Walk This Play® App, audiences will listen to an immersive audio play as they explore the sights and sounds of Wigan Town Centre. We're looking for a group of young people to help us create a brand-new story for this exciting new digital experience!
Creative workshops will take place on Wednesdays and Saturdays in June & July at The Old Courts and Wigan Library.
SIGN UP NOW!
https://www.thickskintheatre.co.uk/wtp-young-creatives/