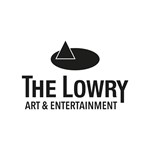 Accreditations

Arts Award Centre

Artsmark Partner

SLiCE Cultural Partner
Who Cares: Free professional resources
Posted: 30/01/2018
As part of their 'Who Cares' work, The Lowry has made available a free resource pack for professionals working with young people, including a Young Carers Toolkit and creative schemes of work focusing on young carers.
Find it at https://whocarestour.org.uk/resources/
Who Cares, was written by Matt Woodhead and co-produced by The Lowry and LUNG Theatre. It was made in partnership with The Gaddum Centre's Salford Carers Service.
Who Cares is a gripping verbatim theatre production based on a year of interviews that offers a rare insight into a year in the lives of three young carers from Salford. The play aims to help identify 'hidden' young carers in society and signpost them to support available through local young carers services.