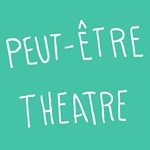 Accessibility
We come to you

You come to us

Audio Described
Free online CPD - Tuesday 21st June (4-5pm)
Posted: 24/05/2022
Using our unique Audiomoves Podcast, the CPD training will support teachers in running a range of dance sessions developing children's imagination, movement and creative skills.
Aimed at teachers with limited experience of teaching dance, these accessible, short movement sessions can be used at KS1 and 2 to deliver dance as part of the PE curriculum, as well as connecting to other areas of the curriculum with movement sequences themed around Forces, Weather, Light and many more.
This practical CPD training will:
Build teachers' confidence in running dance sessions with their pupils
Introduce the full range of 24 podcasts teachers can explore with their class
Equip teachers to set up and run the 10-minute dance adventures using simple, accessible steps Focus on the benefits of dance in children's development, learning and wellbeing
Provide insight into the unique approach of Peut-Être Theatre; centring children's agency, creativity, freedom and imagination
Highlight cross curricular opportunities
Take you through the simple 'Create your own Audiomoves' lesson plan which is adaptable to a range of curriculum topics
"The structure is fantastic – the way it moves from warm up, to energising to calm, is brilliant." Adrian Largo, year 4 teacher
Written resources will be provided outlining the simple steps teachers can use to run the Audiomoves podcast as part of their PE lessons, or in their classrooms as a sensory break from other learning.
A 'Create your own Audiomoves podcast' lesson plan will allow teachers to take a topic of their choice and give the children the task of creating, dancing and writing their own Audiomoves.
To sign up to the CPD, please fill out this form or email bridie@peutetretheatre.co.uk