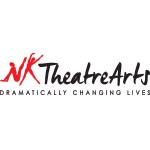 Accessibility
We come to you

You come to us

Wheelchair Access
Accreditations

Arts Award Supporter
NKTA Outreach team alongside the NSPCC.
Posted: 30/03/2023
On Thursday 9th March 2023, our Outreach team made the long journey down to Cambridge for a very special Online Safety project alongside the NSPCC.
We had an absolutely fantastic day educating hundreds of young people across Cambridge and Peterborough about how to keep themselves safe when using social media. The fabulous Northstowe Secondary College hosted the event and made us feel incredibly welcome, we have had some amazing feedback from the staff and students who watched the performance and everyone got a great deal out of the event!
Following that, on Tuesday 21st and Wednesday 22nd we went to St Peters School in York for a two day campaign, again with the NSPCC, tackling the same, very important issue. We performed for around 1200 students over two days and had some incredible feedback. We are very much looking forward to being back there for a third day in May. You can read a fantastic article from the local press about this event by clicking the link below. https://yorkmix.com/hundreds-of-york-children-take-part-in-new-campaign-to-help-keep-them-safe-online/
It has been such a privilege to work alongside the NSPCC on these vital campaigns and we look forward to working with the wonderful team again in the future.
𝗗𝗼𝗻'𝘁 𝗳𝗼𝗿𝗴𝗲𝘁 𝘄𝗲 𝗵𝗮𝘃𝗲 𝗮 𝗹𝗮𝗿𝗴𝗲 𝘃𝗮𝗿𝗶𝗲𝘁𝘆 𝗼𝗳 𝗼𝘂𝘁𝗿𝗲𝗮𝗰𝗵 𝗽𝗿𝗼𝗷𝗲𝗰𝘁𝘀 𝘁𝗼 𝘀𝘂𝗶𝘁 𝗺𝗮𝗻𝘆 𝘁𝗵𝗲𝗺𝗲𝘀 𝗮𝗻𝗱 𝗼𝗯𝗷𝗲𝗰𝘁𝗶𝘃𝗲𝘀. 𝗧𝗼 𝗳𝗶𝗻𝗱 𝗼𝘂𝘁 𝗺𝗼𝗿𝗲 𝗰𝗼𝗻𝘁𝗮𝗰𝘁 𝗗𝗮𝘄𝗻.