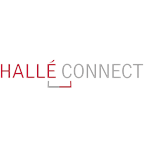 Accessibility
We come to you

You come to us

Wheelchair Access
Accreditations

Arts Award Supporter

Artsmark Partner
HALLÉ YOUTH ENSEMBLES: OPEN FOR APPLICATIONS
Posted: 12/03/2021
HALLÉ YOUTH ENSEMBLES: OPEN FOR APPLICATIONS
We are now welcoming applications for the 2021-22 season of the Hallé Youth Orchestra, Youth Choir, Youth Training Choir and Children's Choir!
Application deadline: Monday 7 June 2021
With weekly rehearsals in Manchester, the Hallé provides its youth members with experiences like no other. Highlights include performing throughout the year at The Bridgewater Hall, working at the highest level with professional musicians, performing alongside the Hallé Orchestra, performing across the UK and Europe on residential courses and tours and meeting like-minded young people who share their passion for music and performing.
Membership is free, however all members are invited to make a voluntary donation towards the Hallé as a contribution towards the core costs of maintaining the ensembles. Members are also expected to contribute towards the cost of residential courses and tours where appropriate. Limited bursaries are available through an application process.
More details here: https://www.halle.co.uk/youth-ensembles-recruitment/
The Hallé is committed to equal opportunities, and actively welcomes applications from under-represented groups. If you require any assistance completing the application form or attending auditions, or would simply like to talk through the practicalities of involvement in the Youth Ensembles, please do not hesitate to get in touch via email: verity.riley@halle.co.uk