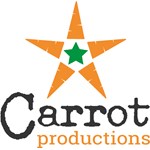 Accessibility
We come to you

You come to us

Wheelchair Access
Schooltime Showtime
Posted: 15/10/2020
Make it a magical Christmas...
We have created the perfect alternative to the traditional school outing, introducing some much-needed fun, joy and happiness into your pupil's lives this Christmas.
Schooltime Showtime offers a unique opportunity to engage with arts and culture in a meaningful and safe way, allowing schools to actively champion high quality art and cultural education, as well as having great fun!
100% risk-free booking – you can defer any part of the package to a more suitable time, or share the materials and final show online with pupils at home.
Accessible entirely from within a school setting (or shareable with children at home in case of lockdown or isolation)
Deliverable in a flexible way, catering for class or year-group bubbles of any size
7-day streaming window of our Snowman Tour show, plus videos and resources galore leading up to your chosen show day
Starting at just £295 for the whole school, it works out at between £1 and £2 per pupil for an average primary school.
Schooltime Showtime provides teachers with a comprehensive package of resources to create a hassle-free and memorable experience for all ages, including:
Ready-to-go lessons, differentiated for EYFS to Key Stage 2
Show and Tell live online session with one of our musicians, conductor, composer or author
Fun videos of instrument-making from junk by our musicians, Makaton Christmas Carols, and dance instruction from a professional dancer
7 day streaming of our Snowman Tour show, affording a close-up view of the musicians and their instruments
Please visit our webpage for further details and to book: https://www.carrotproductions.com/schooltime-showtime
For all queries, please contact rachel@carrotproductions.com or telephone 01457 889366.