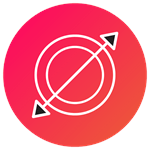 Performing Arts Specialist: Greater Manchester vacancies
Posted: 12/04/2021
What do we do?
Artis is a creative learning charity which helps children achieve at school by integrating the performing arts throughout their learning. Artis creates a very different experience from a typical classroom by linking music, drama and dance to curriculum learning as facilitated by performing arts specialists (Artis Specialists). Working as an Artis Specialist gives practitioners a platform to use their creativity within an educational context, whilst receiving training and support along the way. We attract the best practitioners because we respect and nourish artistic talent.
What are we looking for?
Artis Specialists to join our thriving team, who are willing to regularly travel and work in and around Manchester. Artis Specialists are imaginative, versatile and skilled performing artists who can commit to delivering our creative curriculum on an ongoing basis across the academic year in primary schools, delivering anything from half a day to 4 days a week.
The ideal candidate will have experience and a passion for working with children in an educational setting and embrace a holistic approach. We're looking for practitioners with a flair for communication, are open to new challenges and are inspired to nurture creativity in children from diverse cultural backgrounds. It is essential that candidates are available to commit to ongoing, regular work in order to be considered for this role. A willingness to travel within your region is essential.
If this sounds like you, please get in touch!
What do you gain?
The opportunity to access our award winning training and development programme, delivered by experts in their fields and experienced Artis Specialists alike. Our training covers all aspects of the performing arts and leadership skills necessary to deliver inspired and inspiring work in the school context.
Our excellent mentoring system supports and advises on every aspect of planning and delivery. Our Mentors meet with Artis Specialists regularly and support them throughout the academic year.
Competitive daily rates, starting at £120 and reviewed annually.
How to apply
Visit our website http://www.artisfoundation.org.uk/apply/ for further information and to complete our online application form.
For any enquiries contact Susannah Rolls (Programmes Manager) Tel: 0207 324 9880; Email: tap@artisfoundation.org.uk
Applications open: Friday 09 April
Deadline for applications: Tuesday 04 May at 9am
Rounds 1 and 2: Various dates - please refer to the Artis Specialist application form for further details.
Artis Foundation is an equal opportunities employer and through our team of specialists we aim to reflect the diversity of the country today and the communities we work in. We are determined to ensure that no applicant receives less favourable treatment on the grounds of gender, age, disability, religion, belief, sexual orientation, marital status, or race. We acknowledge that people from Black, Asian and Ethnically Diverse backgrounds are currently under-represented in our team and particularly encourage applications from these groups.